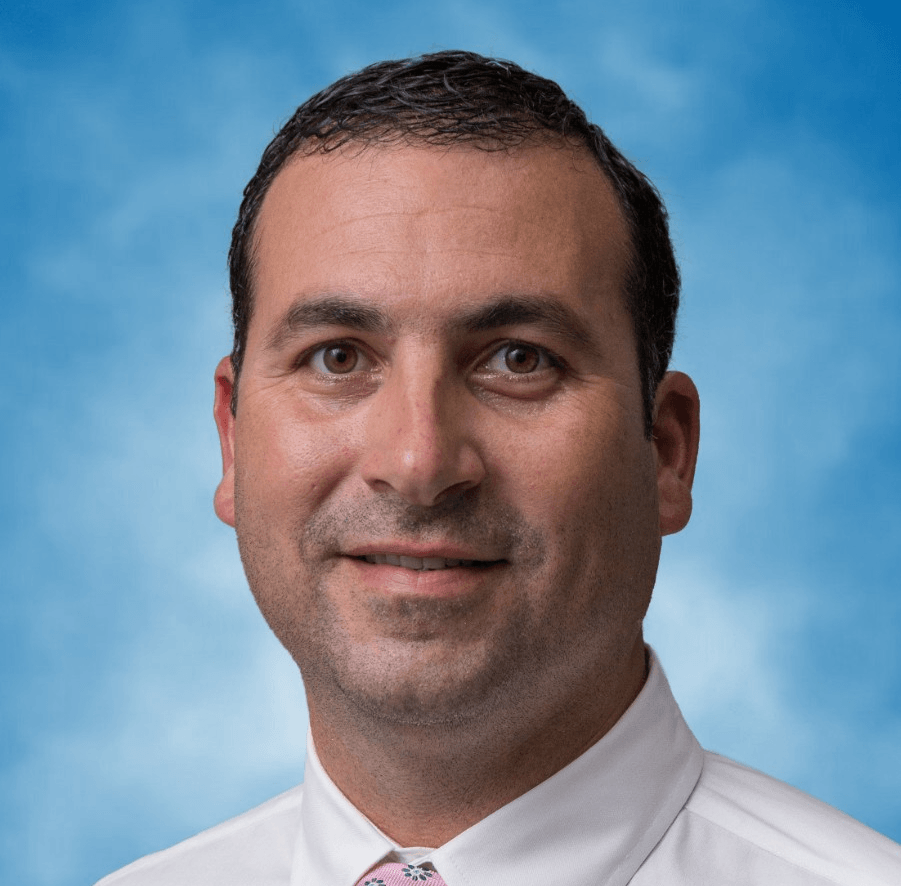 About
Dr. De Pedro obtained a B.S. in Agricultural Sciences from the University of Wisconsin-Madison. After graduation, he attended the Oklahoma Horseshoeing School where he completed the Advanced Horseshoeing and Blacksmithing curriculum. In 2005, he graduated from Ross University School of Veterinary Medicine and began an ambulatory internship with an emphasis in reproduction and thoroughbred sales at Rood and Riddle Equine Hospital (RREH) in Lexington, KY. Soon after, he completed a Medicine and Surgery Internship.  During his second internship at RREH, he developed a special interest in Equine Internal Medicine, later pursing a Large Animal Internal Medicine Residency and a Master's Degree in Veterinary Sciences at the University of Illinois Urbana-Champaign Veterinary Teaching Hospital. He is a Diplomate of the American College of Veterinary Internal Medicine. Dr. De Pedro has been an Equine Internal Medicine practitioner in Lexington, KY for over 7 years. 
In the Fall of 2016, Dr. De Pedro joined the faculty at Ross University School of Veterinary Medicine teaching Large Animal (Equine) Internal Medicine. In 2018 he began teaching Clinical Pharmacology in the Biomedical Science Department. He maintained close contact with referring veterinarians and clients in Kentucky and Florida and in 2017 he began a research project in high goal polo horses with collaborators at the University of Kentucky Maxwell Gluck Equine Research Center, focusing on EIPH (exercised induce pulmonary hemorrhage) and sudden death. His research focus areas are: Pharmacology, EIPH, desaster management and telemedicine.   
Publications
Scare, J.A., Steuer, A.E., 

Gravatte

, H.S., Kalman, Cs, Ramires, L., Dias de Castro, L.L., Norris, J.K., Miller, F., Camargo, F., Lawyer, A., 

De Pedro, P

., Jolly, B., Nielsen, M.K. (2018) Management practices associated with 

strongylid

 parasite prevalence on horse farms in rural counties of Kentucky. Veterinary Parasitology: Regional Studies and Reports. 14 25-31. 

 

De Pedro, P., 

Wilkins, PA., McMichael, MA., Dirikolu, L., Lascola, KM., Clark-Price, SC., Boston, RC. Exogenous L-lactate clearance in adult horses. J Vet Emerg Crit Care. 2012 Oct;22(5):564-72. 

 

Tyner G, Nolen-Walston R, Hall T, Stoen J, Coueti l  L, Javsicas L, Schott II H, Johnson  A,  Hardefeldt L, Gruntman  A, Sommardahl  C, Menzies-Gow N,  

De Pedro P,

 Norman  T, Fennell L, Axon  J, Stack A, Lindborg  S, Engiles J, Aceto H, Boston  R. A  Multicenter Retrospective Study of 151 Renal Biopsies in Horses. J Vet Intern Med. 2011 May-Jun;25(3):532-9. 

 

Warren, S.N., 

De Pedro Gonzalez, P

., Kline, K.H. Effects of Feed Form on Growth and Stomach Ulcers in Yearling. Journal of Equine Veterinary Science. 2011 May (31): 330.