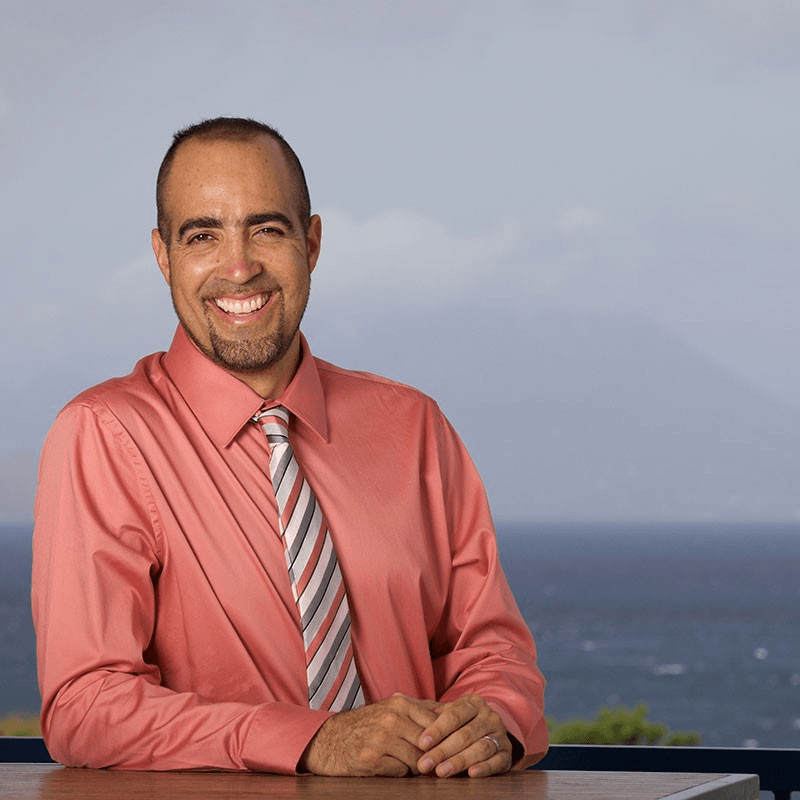 About
Dr. Cruz-Martinez obtained a Doctor of Veterinary Medicine degree from The National University in Costa Rica, with his thesis focused on biomedicine and conservation of birds of prey. Wanting to continue working with wildlife and conservation, he completed a 2-yr clinical internship and a 3-yr clinical residency at The Raptor Center of the University of Minnesota. Concurrently, he studied for a MSc at the University of Minnesota focused on zoonotic diseases and conservation biology. His projects focused on human-wildlife interactions (lead poisoning in bald eagles exposed from lead-based ammunition for hunting). These projects were key to spark his enthusiasm into how to influence people for wildlife conservation.  
Luis continued his graduate studies towards a Doctor of Philosophy degree at the University of Calgary, Alberta. His project focused on wildlife ecotoxicology and ecosystem health by studying the effects of oil and gas emissions on wild birds nesting near Canada's largest oil deposits (2nd largest in the world). This experience represented collaborative efforts between the Canadian government, academia and private research institution.  
Luis then moved to the island of St. Kitts-Nevis to complete a 1-yr postdoctoral fellowship at Ross University School of Veterinary. In this position, he worked with an invasive species – the small Indian mongoose, to determine their zoonotic potential and the human dimensions. In his current position as Assistant Professor of Veterinary Medicine at Ross University, Luis is able to combine his passion for active teaching with his research interest of how to positively influence human behavior for sustainability and conservation. His current extramural grant focuses on capacity building and local community engagement. 
Publications
Keehner

, J. R., 

Cruz-Martinez, L., 

Knobel, D.,

 2016: Conservation value, history and legal status of non-native white-tailed deer (

Odocoileus

 

virginianus

) on the Caribbean island of St. Kitts. 

Trop Cons Science,

 

9,

 758-775.

 

Wunschmann

, A., A. G. 

Armien

, M. Khatri, 

L. C. Martinez

, M. Willette, A. Glaser, J. Alvarez and P. 

Redig

, 2016: Ocular Lesions in Red-Tailed Hawks (

Buteo

 

jamaicensis

) With Naturally Acquired West Nile Disease. 

Veterinary pathology

.

 

Zhang J, 

Kelly P

.,

Lu G, 

Cruz-Martinez, L.

, Wang C, 2016: Rickettsia in mosquitoes, 

Yanghzhou

, China. 

Emerg

 Mic & Infections,

 

e108; doi:10.1038/emi.2016.107

.

 

Cheng, T., Halper, B., Siebert, J., 

Cruz-Martinez, 

L., Chapwanya, A., Kelly, P., Yao, C.

 (2018). Parasites of small Indian mongoose, 

Herpestes

 

auropunctatus

, on St. Kitts, West Indies. 

Parasitol

 Res

. doi:10.1007/s00436-018-5773-2

 

Fernie

, K. J., 

Marteinson

, S. C., 

Soos

, C., Chen, D., 

Cruz-Martinez, L.

, & Smits, J. E. G. (2018). Reproductive and developmental changes in tree swallows (

Tachycineta

 bicolor) are influenced by multiple stressors, including polycyclic aromatic compounds, in the Athabasca Oil Sands. 

Environ 

Pollut

, 238

, 931-941. doi:10.1016/j.envpol.2018.03.074

 

LaCroix, K.

, 

Callanan, J. J.,

 

Cruz-Martinez, L.

, 

& Rajeev, S.

 (2018). Prevalence of Renal Lesions in the Small Indian Mongoose 

( 

Herpestes

 

auropunctatus

) Inhabiting the Caribbean Island of Saint Kitts. 

J 

Wildl

 Dis

. doi:10.7589/2018-02-040

 

Pereira, M. M., Artemiou, E., Conan, A., 

Köster

, L., &

 

Cruz-Martinez, L.

 (2018). Case-Based Studies and Clinical Reasoning Development: Teaching Opportunities and Pitfalls for First Year Veterinary Students. 

Medical Science Educator

, 1-5. doi:10.1007/s40670-017-0533-y

 

Shiokawa K, 

Llanes

 A, Hindoyan A, 

Cruz-Martinez L

, Welcome S 

&

 Rajeev S.

 (2018). 

Peridomestic

 small Indian mongoose: an invasive species posing as potential zoonotic risk for 

leptospira

 in the Caribbean

. 

Acta 

Tropica

 

190

,

 166-170

 

Willingham L, 

Cruz-Martinez L

, Scorpio D & Gallagher C. (2016). Global solutions to regional problems: bridging the One Health divide. 

One Health

 

2

, 8-10

 

Cruz-Martinez L

 & Stephen, C. (2017). Case study: stopping pollution at its source – St. Kitts. In Oura C, 

Mahase

-Gibson A, Stephen C., (eds.) Caribbean resilience and prosperity through One Health. The UWI Multimedia Production Centre, pp 97. 

ISBN: 978-976-620-294-1, e-Book

. Download at 

One Health Book

.