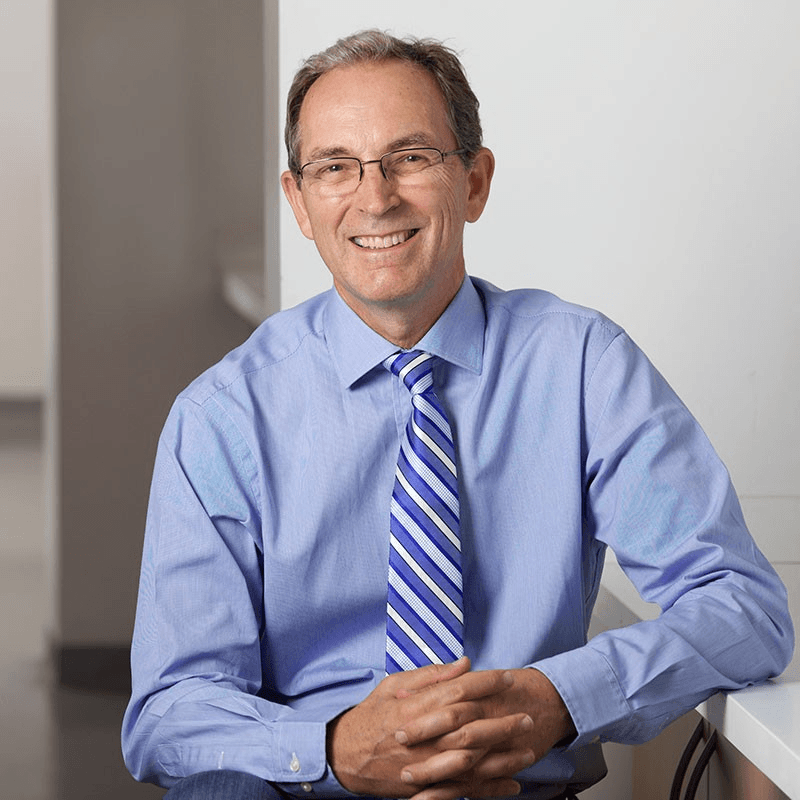 About
Dr. Don R. Bergfelt holds a Master of Science (MS) and Doctor of Philosophy (PhD) degrees in Veterinary Science from the University of Wisconsin-Madison. Subsequent to graduation, Dr. Bergfelt served as a post-doctoral fellow at the Western College of Veterinary Medicine in Saskatoon, Saskatchewan, Canada, a senior scientist at the school of veterinary medicine back in Wisconsin, study director of toxicological studies at a contract research organization in Wisconsin and Virginia, and a federal senior scientist and technical advisor at the US Environmental Protection Agency in Washington, DC. 
Dr. Bergfelt returned to academia in October 2014, joining Ross University School of Veterinary Medicine (RUSVM) where he currently serves as Professor and Department Head of Biomedical Sciences. Apart from his administrative responsibilities to maintain day-to-day operations of the department and support respective faculty and staff, Dr. Bergfelt provides lectures and labs in anatomy, physiology, endocrinology, and toxicology to the students. His research interests include the use of non-invasive methods to gain a fundamental understanding of physiological processes associated with metabolism and reproduction in cetaceans (whales, dolphins, porpoises) that encompasses the concept of One Health. 
Dr. Bergfelt has 177 publications that include peer-reviewed papers in scientific journals, abstracts in proceedings from scientific meetings, and book chapters in veterinary reference texts. He has established collaborations with several major aquatic institutes and been awarded approximately $247,000 in grants to support various studies in cetaceans and other marine mammals. Dr. Bergfelt has mentored as supervisor or co-supervisor 8 graduate students for MSc or PhD degrees and serves as the committee chair for other post-graduate candidates.  
Publications
Bergfelt, D. R.

, J. L. Blum, B. G. Steinetz, K. J. Steinman, J. K. O'Brien and T. R. Robeck 

(

2016

)

 Relaxin as a hormonal aid to evaluate pregnancy and pregnancy loss in bottlenose dolphins (

Tursiops truncatus

). 

General and 

C

omparative 

E

ndocrinology

.

Miller, B. A.,

 

Nanni, P., Fortes, C., Grossmann, J., Arreola, M.R., Vences, M., Canales, R., Sanchez- Okrucky, R., 

de Almeida, A.M.,

 

Bergfelt, D.R. 

, 2016: Plasma proteome and clinical biochemistry associated with performance-based physical activity in bottlenose dolphins (

Tursiops truncatus

).

 

PloS one

Shero, M. R., 

Bergfelt, D. R.

, Testa, J. W., & Adams, G. P. (2017). Pairing ultrasonography with endocrinology to elucidate underlying mechanisms of successful pregnancy in the northern fur seal (

Callorhinus ursinus

). 

Gen Comp Endocrinol, 255

, 78-89. doi:10.1016/j.ygcen.2017.10.007

 

Peter, A. T., Beg, M.A, Ahmad, E., 

Bergfelt, D.R.

 (2017). Trophoblast of Domestic and Companion Animals: Basic and Applied Clinical Perspectives. Animal Reproduction. 

Animal Reproduction

. Doi: 10.21451/1984-3143-AR973

 

Miller, B.

,

 Selevsek, N., 

Grossman, J

., Kilminster, T., Scanlon, T., Daniels, M., 

Chapwanya A,

 Bergfelt D,

 

de Almeida, A. M

.

 (2018). Ovine liver proteome: Assessing mechanisms of seasonal weight loss tolerance between Merino and Damara sheep. 

Journal of Proteomics

. doi:https://doi.org/10.1016/j.jprot.2018.02.018 

 

Artemiou, E.

,

 

Gilbert, G.

 

E., 

Callanan, A.

, 

Marchi, S.

, &

 

Bergfelt, D. R.

 

(2018). Mind-body therapies: an intervention to reduce work-related stress in veterinary academia. 

Vet Rec

. doi:10.1136/vr.104815

 

 

Bergfelt, D. R., 

Lippolis, J

.,

 

Vandenplas, M

.,

 

Davis, S

.,

 

Miller, B.A.,

 

Madan, R., Kline, M., Martinez, M., Sanchez-Okrucky, R., 

de 

Almeida

 

(2018). Preliminary Analysis of the Proteome of Exhaled Breath Condensate in Bottlenose Dolphins (

Tursiops truncatus

). 

Aquatic Mammals, 44

(3), 256-266. DOI: https://doi.org/10.1578/AM.44.3.2018.256

, A.M

. 

 

Bergfelt, D.R.,

 Blum, J.L., Ratner, J.R., Ratto, M.H., O'Brien, J.K., Robeck, T.R. 2018. Preliminary evaluation of seminal plasma proteins and immunoreactivity of nerve growth factor as indicative of an ovulation-inducing factor in odontocetes. 

Journal of Zoo Biology

 2(1):21-29.

 

 

Robeck, T. R., Blum, J. L., Steinman, K. J., Ratner, J. R., 

Bergfelt, D. R.

,

 & O'Brien, J. K. (2018). Longitudinal Profiles of Relaxin and Progestagens during pregnancy, pregnancy loss and false pregnancy in the killer whale (

Orcinus orca

). 

Gen

eral and 

Comp

arative

 Endocrino

ology

. doi:10.1016/j.ygcen.2018.06.008

 

 

Miller, B

.

 A., 

Chapwanya, A.

,

 Kilminster, T., Scanlon, T., Milton, J., Osorio, H., 

Bergfelt, D. R.

.

 

Almeida, A. M.

 (2019). The ovine hepatic mitochondrial proteome: Understanding seasonal weight loss tolerance in two distinct breeds. 

PLoS One, 14

(2), e0212580. doi:10.1371/journal.pone.0212580