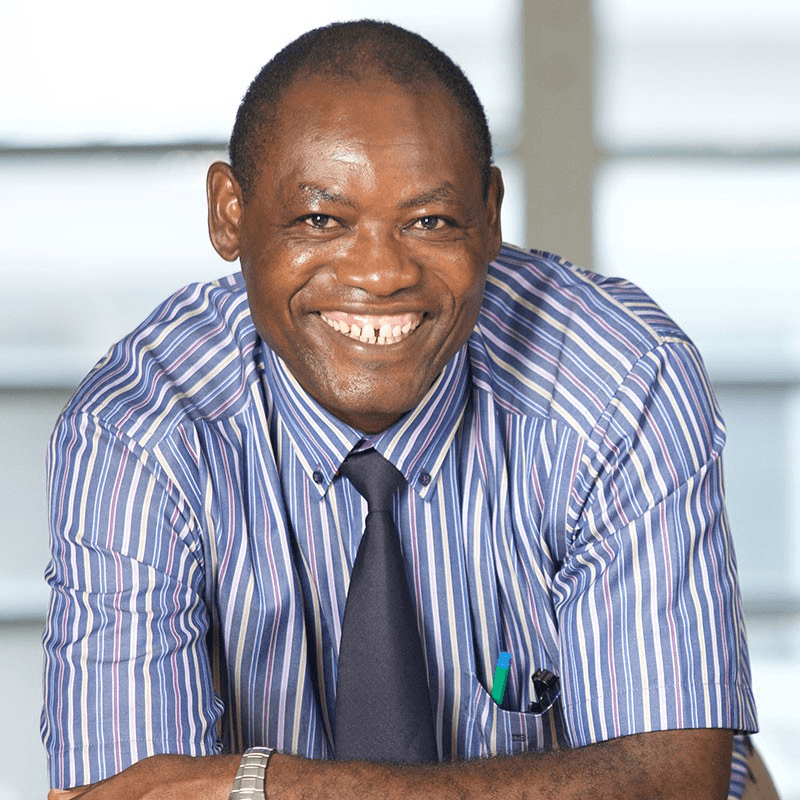 About
Dr. Chapwanya is interested in fundamental mechanisms of proteomics and host defense immunity in livestock and primates, and the impact of infection in the female genital tract. With a clinical and agricultural background coupled with basic immunology, Dr. Chapwanya investigates reproductive immunobiology themes using proteomics, transcriptomics and microbology.
Dr. Chapwanya has assembled a network of collaborators in Austria, Brazil, Ireland, Portugal, South Africa, Switzerland, St Kitts and Nevis, USA and England to explore innovative ways of improving animal production, welfare and fertility. His postgraduates students are investigating diverse topics in animal and tissue culture models, including proteomics of seasonal weight loss in sheep, invitro protein production by endometrial epithelial cells, uterine proteome of bovine endometritis, controlled ovarian hyperstimulation in monkeys, microbiome of the bovine reproductive tract and host defense proteins in the genital tract of ewes. To date at RUSVM, he has successfully supervised and graduated 1 PhD and 4 MSc students. Two other MSc students are nearing completion of their studies. 
Recently he introduced two exciting livestock breeding initiatives in St Kitts and Nevis. These initiatives aim to introduce genetic diversity and improved weaning rates of local cattle and goats. This will translate into higher meat yields, more revenue for farmers and better livelihood of the local community. The projects rely on extensive participation of RUSVM DVM students. In partnership with the Government of St. Kitts and Nevis, these projects are designed  to guarantee food safety. 
Publications
Miller BA, Brewer A, Nanni P, Lim JJ, Callanan JJ, 

Grossmann J

, Kunz L, Meade KG, de Almeida AM, 

Chapwanya

 A

. 2019. Proteomic characterization of Dairy Cattle Plasma: Establishment of Biomarkers for Endometritis. 

J

 

Proteomics

. https://doi.org/10.1016/j.jprot.2019.103421

 

Miller BA, 

Chapwanya A

, Kilminster T, Scanlon T, Milton J, Osório H, 

Oldham C, Greeff J, Bergfelt DR, Campos AMO, Almeida AM.

 2019. The ovine hepatic mitochondrial proteome: Understanding seasonal weight loss tolerance in two distinct breeds. PLoS ONE 14(2): e0212580. doi.org/10.1371/journal.pone.0212580

 

Miller BA, Selevsek N, Grossmann J, Kilminster T, Scanlon T, Daniels M, Nanni P, Milton J, Oldham C, Greeff J, 

Chapwanya A

, Bergfelt DR, de Almeida AM. 2019. Ovine liver proteome: assessing mechanisms of seasonal weight loss tolerance between Merino and Damara sheep. 

J Proteomics

 191: 180-90 doi: 10.1016/j.jprot.2018.02.018

 

Adnane M, Kelly P, 

Chapwanya A

, Meade KG, O'Farrelly C. 2018. Improved detection of biomarkers in cervico-vaginal mucus (CVM) from postpartum cattle. 

BMC Veterinary Research 

14(1):297. doi: 10.1186/s12917-018-1619-5

 

Coker KE, Lim JJ, Schleisman RL, Vosloo C, French HM, Samper JC, Callanan JJ, Gilbert RO, Sithole F, Yao C, 

Chapwanya A

. 2018. Freedom from 

Tritrichomonas

 

foetus

 infection in St Kitts cattle. 

Tropical Animal Health and Production 

50(5) 1171-1173

 doi: 

10.1007/s11250-018-1537-3

 

 

Cheng T, Halper B, Siebert J, Cruz-Martinez L, 

Chapwanya A

, Kelly P, Ketzis, JK, Vessell J, Koster L, Yao C. 2018.

 

Parasites of Small Indian mongoose, 

Herpestes auropunctatus

 in St. Kitts. 

Parasitology Research

 117(4): 989-994 doi.org/10.1007/s00436-018-5773-2

 

Adnane M, 

Chapwanya A

, Kaidi R, Meade KG O'Farrelly C. 2017. Profiling inflammatory biomarkers in cervico-vaginal mucus (CVM) postpartum: potential early indicators of bovine clinical endometritis? 

Theriogenology

 103: 117-122 

 doi: 10.1016/j.theriogenology.2017.07.039

 

Moraes C, Maia L,  Dias Camargos M, 

de Oliveira E, 

 Dell´Aqua CPF, 

Chapwanya A

 da Cruz Landim F, Oba E. 2017. 

Shotgun proteomic analysis of the secretome of bovine endometrial mesenchymal progenitor/stem cells challenged with bacterial lipopolysaccharide. 

Veterinary Immunology and Immunopathology.

 

http://dx.doi.org/10.1016/j.vetimm.2017.03.007

.

 

Moraes C, Maia L,  Dias Camargos M, Dell´Aqua CPF, da Cruz Landim F, 

Chapwanya A

, Oba E. 2016. 

Bovine endometrial cells: a source of mesenchymal stem/progenitor cells

. 

Cell Biology International

 

doi: 10.1002/cbin.10688

 

Chapwanya A

, 

Abubakar YU

, 

Irons

 PC. 2016. 

Comparative aspects of immunity and vaccination in human and bovine trichomoniasis: A Review

. 

Tropical Animal Health and Production

 

48(1):1-7. doi: 10.1007/s11250-015-0909-1

 

Moraes C, Maia L , Martins de Queiroz C, Sudano MJ, 

Chapwanya A

, Oba E. 2016. Temporal histologic evaluation of the endometrium of Nelore cows (Bos Taurus Indicus) in Southeast Brazil treated with Cloprostenol Sodium at the postpartum. 

Brazilian Journal of Hygiene and Animal Sanity 

10(3): 351 – 363