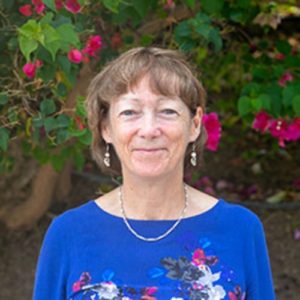 About
Dr. French graduated in Veterinary Medicine from University College Dublin, Ireland and spent several years working in Small Animal Practice in the UK and Zimbabwe before deciding to specialize in Veterinary Cardiology. She obtained her UK and European Cardiology qualifications while based as a lecturer/senior lecturer in Cardiopulmonary Medicine at the University of Edinburgh where she also completed a PhD. In 2012 she moved to the University of Glasgow. In her time there she was appointed Professor of Veterinary Cardiology, Head of the Department of Small Animal Sciences and Clinical Director of the Small Animal Hospital and also completed an executive MBA.
Dr. French has considerable experience as a lecturer and has lectured in several countries including Zimbabwe, Australia, New Zealand and China. She has broad research interests in small animal cardiology.
Publications
King, J; Martin, M; Ferasin, L; French, A; Strehlau, G; Seewald, W; Smith, S; Swift, S; Roberts, S; Harvey, A; Little, C; Chetboul, V; Caney, S; Simpson, K; Sparkes, A; Mardell, E; Bomassi, E; Muller, C; Sauvage, J; Diquélou, A; Schneider, M; Brown, L; Clarke, D; Rousselot, J. (2019)  Evaluation of benazepril in cats with heart disease in a randomized, blinded, placebo-controlled clinical trial. Journal of Veterinary Internal Medicine, Sep 27. doi: 10.1111/jvim.15572. [Epub ahead of print]
Spence S, French A, McFarlane L, Gutierrez Quintana, R, McLauchlan, G. (2019) The occurrence of cardiac abnormalities in canine steroid-responsive meningitis arteritis (SRMA). Journal of Small Animal Practice,  60(4):204-211. doi: 10.1111/jsap.12984. Epub 2019 Feb 11
Corda A, Pinna parpaglia M, Gomez Ochoa P, Sotgiu G, Zobba R, Prieto Ramos J, French A. (2019) Use of Two-Dimensional Speckle Tracking Echocardiography to Assess Left Ventricular Systolic Function in Dogs with Systemic Inflammatory Response Syndrome. Journal of Veterinary Internal Medicine. 33, 2:  423-431.
Liu MM, Flanagan TC, Jockenhoevel S, Black A, Lu C, French AT, Argyle DJ and Corcoran BM. (2018).  Development and Evaluation of a Tissue Engineered Fibrin Based Canine Mitral Valve 3D Cell Culture System. The Journal of Comparative Pathology. 160: 23-33.
Navarro Cuba X, Palermo V, French AT, Sanchis-Mora S and Culshaw G. (2017) Tricuspid Valve dysplasia: A retrospective study of clinical features and outcomes in dogs in the UK. The Open Veterinary Journal. 7(4): 349-359
Tong LJ, Hosgood GL, French AT, Irwin PJ, Shiel RE. (2016) Platelet function and activation in Cavalier King Charles Spaniels with subclinical chronic valvular heart disease. American Journal of Veterinary Research. 77 (8): 860-868.