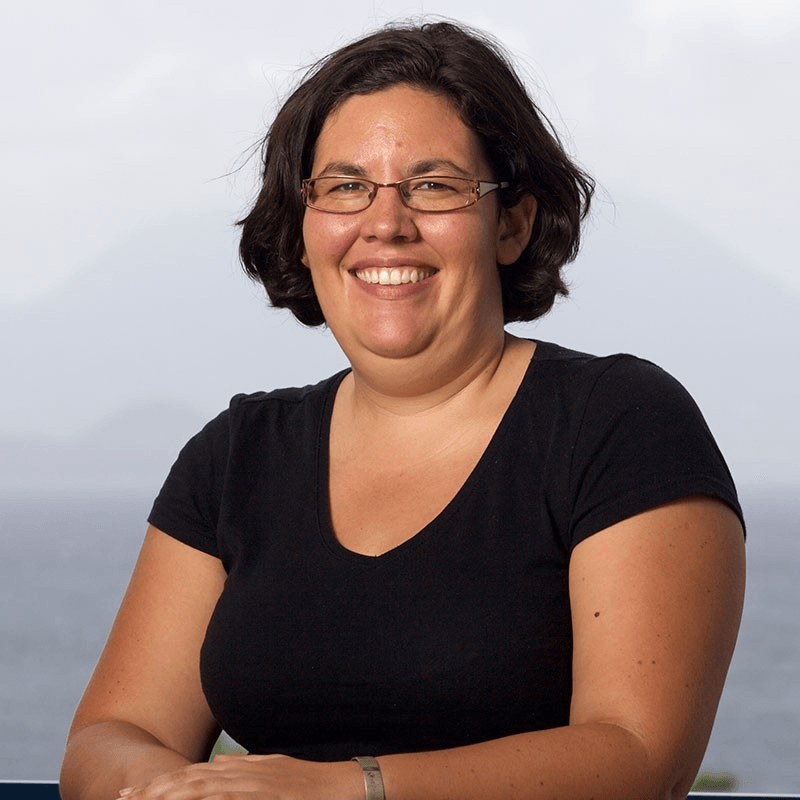 About
Dr. Anne Conan completed her DVM and MSc in epidemiological surveillance in 2008. She worked at the Public Health and Epidemiology Department in Pasteur Institute in Cambodia during 5 years. Her projects focused on H5N1 avian influenza and Newcastle disease in backyard poultry flocks, and on chikungunya and dengue in human. 
After completing her PhD in Epidemiology in 2013, Dr Conan started a post doctorate fellowship at the Department of Veterinary Tropical Diseases at the University of Pretoria (South Africa). She worked on health and demographic surveillance systems in cattle and dogs in underserved communities, and she coordinated field activities for a Community Program at the border of the Kruger National Park. 
Dr Conan joined Ross University School of Veterinary Medicine in 2015 as a post doctorate fellow. Her research focuses on dog population and rabies. She also participates in many projects on amongst other leptospirosis, anaplasma, ehrlichia, heartworm and wildlife conservation. 
Dr. Conan is currently faculty at City University of Hong Kong.
Email address: [email protected]
Publications
Artemiou

, E.,

 Conan, A., 

Knobel, D. L., Thompson, R., Spackman, C., & Kelly, P. J.

 (2017). Children's Attitudes toward Cats on St. Kitts, West Indies. 

Anthrozoös

,, 30

(2), 8. 

 

Betance, L., Peda, A.,

 Conan

, A.

 

Ribeiro, J.

 (2017). Seroprevalence of Leptospirosis in the feral cat population of St. Kitts. 

JART

, 4. 

 

Conan, Anne

, O'Reilly, Ciara E., Ogola, Eric., Ochieng, J. Benjamin, Blackstock, Anna J., Omore, Richard,, Ochieng, Linus, Moke, Fenny, Parsons, Michele B., Xiao, Lihua, 

Knobel, Darryn L.

 (2017). Animal-related factors associated with moderate-to-severe diarrhea in children younger than five years in western Kenya: A matched case-control study. 

PLoS Negl Trop Dis, 11

(8), e0005795. doi:10.1371/journal.pntd.0005795

 

Conan A, 

Geerdes J, Oluyemisi A, Reininghaus B, Simpson G, 

Knobel D

.

 (2017). Census and vaccination coverage of owned dog populations in four resource-limited rural communities, Mpumalanga Province, South Africa. . 

Journal of the South African Veterinary Association, In Press

. 

 

Conan A, 

Napier P, 

Shell L, Knobel D,

 

Dundas J

, 

Scorpio D, Ketzis J

.

 (2017). Heterogeneous distribution of Dirofilaria immitis in dogs in St Kitts, West Indies, 2014-2015. 

Veterinary Parasitology: Regional Studies and Reports

. 

 

Knobel, D

, 

Sintayehu Arega, 

Bjorn Reininghausb, Gregory J.G. Simpsonc, Bradford D. Gessnerd, Henrik Stryhne, 

Conan

. 

A

 (2017 ). Rabies vaccine is associated with decreased all-cause mortality in dogs. 

Vaccine, 5

(31), 3844-3849. 

 

Ketzis, J. K.

,

 & 

Conan, A.

 (2017). Estimating occurrence of 

Strongyloides stercoralis

 in the Caribbean island countries: Implications for monitoring and control. 

Acta Trop, 171

, 90-95. doi:10.1016/j.actatropica.2017.03.037

 

Pratt, N

; Conan A; 

Rajeev, S

.

 (2017). Leptospira Seroprevalence in Domestic Dogs and Cats on the Caribbean Island of Saint Kitts. 

Vet Med Int, 2017

. 

 

Rajeev, S.,

 Conan, A.,

 

Pratt, N.,

 

Beierschmitt, A.,

 

Palmour, R. (2017). High Leptospira seroprevalence in captive and wild-caught vervet monkeys (

Chlorocebus sabeus

) on the Caribbean island of Saint Kitts. 

Journal of Veterinary Diagnostic Investigation, DOI: https://doi.org/10.1177/1040638717724838

, 1-7

 

Grover, M., Bessell, P., 

Conan, A

., Polak, P., Sabeta, C.T., Reininghaus, B., 

Knobel, D.L. 

. (2018). Spatiotemporal epidemiology of rabies virus at an interface between domestic dogs and wildlife in South Africa. . 

Scientific Reports, 8

(10864). 

 

Jenkins, A. O., Gormley, E., Gcebe, N., Fosgate, G. T., 

Conan, A.

, Aagaard, C., Rutten, V. (2018). Cross reactive immune responses in cattle arising from exposure to Mycobacterium bovis 

and non-tuberculous mycobacteria. 

Prev Vet Med, 152

, 16-22. doi:10.1016/j.prevetmed.2018.02.003

 

Little, W. B.

, 

Artemiou, E.

,

 

Conan, A.

, & Sparks, C. (2018). Computer Assisted Learning: Assessment of the Veterinary Virtual Anatomy Education Software IVALA. 

Vet Sci, 5

(2). doi:10.3390/vetsci5020058

 

Pereira, M. M.

, 

Artemiou, E.

,

 

Conan, A.

, 

Köster, L.

, & 

Cruz-Martinez, L.

 (2018). Case-Based Studies and Clinical Reasoning Development: Teaching Opportunities and Pitfalls for First Year Veterinary Students. 

Medical Science Educator

, 1-5. doi:10.1007/s40670-017-0533-y

 

Anderson, A., Kotze, J., Shwiff, S. A., Hatch, B., Slootmaker, C., 

Conan, A.

, 

Knobel, D.

 

Nel, L. H. (2019). A bioeconomic model for the optimization of local canine rabies control. 

PLoS Negl Trop Dis, 13

(5), e0007377. doi:10.1371/journal.pntd.0007377

 

Little, B., Artemiou, E, Fuentealba, C,

 Conan, A

. (2019). Veterinary Students and Faculty Partner in Developing a Virtual Three-Dimensional (3D) Interactive Touch Screen Canine Anatomy Table. 

Medical Science Educator

. doi:DOI: 10.1007/s40670-018-00675-0